Term Life Insurance: Our Experience
THIS POST MAY CONTAIN AFFILIATE LINKS. PLEASE READ MY DISCLOSURE FOR MORE INFO.

Life insurance, it's one of those grown-up tasks that we all put off and don't want to bother with. Josh and I were no different. We've been putting it off for three and a half years!
The process and hassle wasn't something that we wanted to deal with. It's been in the back of my mind nagging me, telling me we need to get it set up as soon as possible. We had been putting it off because we have life insurance through our work. They provide 3x your salary in the unfortunate event that one of us passes away.
But the thing is, we're not always going to work there. We could quit, get laid off, or get fired at any time. Nothing is guaranteed. And more importantly, our health could change at any time. Imagine getting let go from your job unexpectedly and trying to get life insurance when you find out you have a health condition that you didn't know about that could make you uninsurable or become too expensive to insure.
This is the exact same reason why I think you should have life insurance even if you don't have a spouse or kids that need to be taken care of. You may not need the full 10-12 times your income, but life could change and you need to be prepared.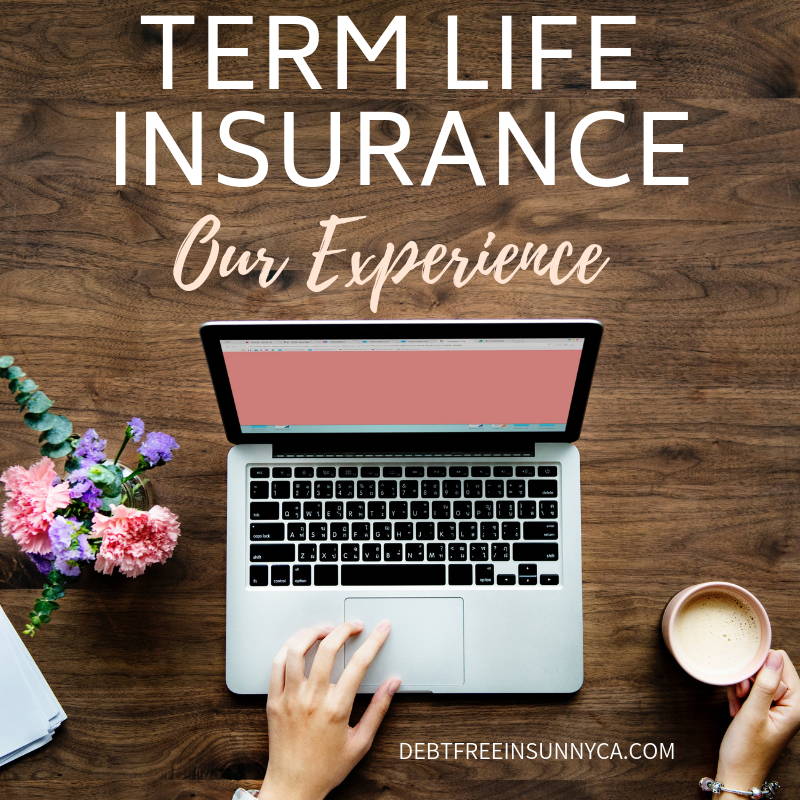 In
Financial Peace University (FPU)
, Dave Ramsey tells the story of Steve Manis. Take a few minutes to watch the video below to see the importance of life insurance. You'll probably need some tissues.
Before we get into how the process went for us, let's go over some basics. We follow Dave Ramsey's guidelines for life insurance:

How much life insurance should we have?
10-12 times your yearly income in term life insurance for a 20-30 year policy. If you're single or without children, you may not need as much depending on your situation. Your policy should cover all your debts and funeral if you pass away and be able to support your family. Again, keep in mind that your life can change. You could get married and have kids in the near future and would be underinsured. Term life insurance is extremely affordable.

Stay at home moms/husbands need life insurance in the $250,000 to $400,000 range. They bring a lot of value to the household, such as childcare, that the other spouse would need to pay for. Read more about life insurance for at-homes here.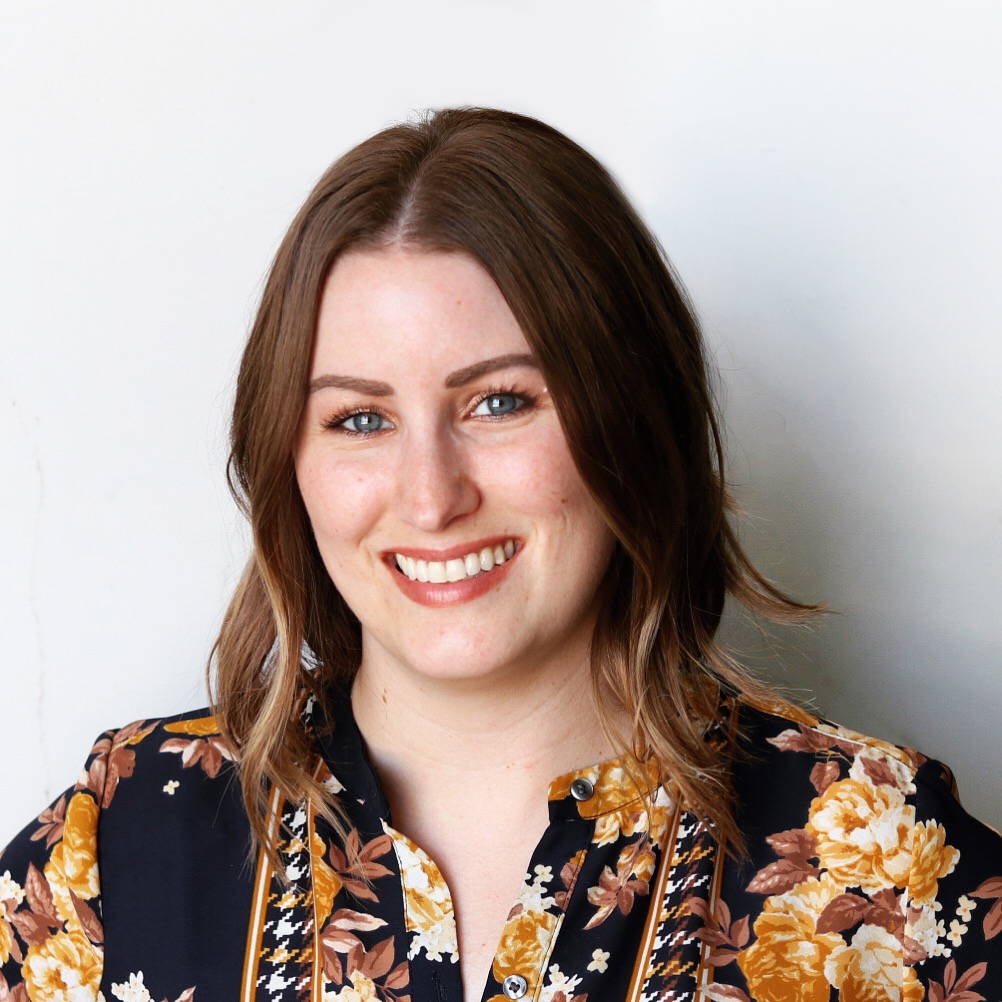 I'm Amanda. My husband and I paid off $133,763 of debt in less than four years! During our journey, I realized what my true passion was in life: helping others become debt free and reach financial independence. You can learn more about us here.
Why term life insurance instead of whole life?

In a nutshell, whole life insurance is a rip-off. Whole life insurance is way more expensive each month than term. No matter how much you've paid into the whole life policy over your life, your family will only get the face value of the policy (unless it is an increasing death benefit whole life policy). That means they keep all the additional money you've put in. Pretty disgusting. Dave Ramsey does a much better job of explaining it here.

Term life insurance is affordable and good for 20-30 years depending on your policy. If you follow the baby steps, 20 years is plenty of time to get out of debt, fund college for your kids, pay off your house, build wealth, and ultimately become self-insured. Life insurance is meant to take care of your family in the event that you pass away. If you've built enough wealth to where they will be ok without life insurance, you've become self-insured.

The process
Get a life insurance quote
We decided to go with Zander Insurance Group for our term policies. I filled out quotes for Josh and me on Zander's website.

Join thousands of monthly readers!
Fill out application
I was contacted by Zander to go through the application and provide a lot of information. This is the part I was dreading. They ask a bunch of medical and personal information.
The usual things I expected them to ask were address, social security number, drivers license, employer, tobacco use, alcohol consumption, income, net worth, etc. Then they dig into your medical history. They want to know everything.
Any medical condition you have/had, medicine taken, surgeries, drug use, etc. Zander also asked if I participated or plan to participate in any dangerous activities, such as hang gliding, hot air ballooning, rock climbing, etc. Plans to travel outside of the US with specific information on where, if I would travel outside of big cities, and even what kind of establishment I would stay at were part of the questions.


Zander matches you with an insurance company
They run all your information against multiple insurance companies and come back with the best policy for you. Think of it like Priceline for insurance.
Even though I submitted our applications together, we were paired with different insurance companies based on our health and other factors.
Josh - $800,000 policy for 20 years with Pacific Life Insurance is $30.32 a month
Amanda - $800,000 policy for 20 years with Banner Life Insurance is $25.11 a month
Medical exam
Once you accept the quote and company, you'll set up an appointment for a medical exam. The cool thing is they will come to your house or work! You don't have to go to an office. I thought that was a nice perk. The medical exam is free of charge. Both Josh and I's medical exams took less than 30 minutes. They took height, weight, temperature, blood pressure three times, blood, urine, and asked some additional questions.
Underwriter reviews application
Your application is sent over to an underwriter for review. They may come back with additional questions or ask you to clarify something. This process can take 4-6 weeks.

I put on my application that I see a dermatologist every year. They wanted to know why and asked a lot of questions on if I had anything cancerous removed. My explanation of "I'm fair skinned and was told to get checked up every year" was sufficient.
Accept your policy
The underwriter comes back with the insurance class (Preferred Plus, Preferred, Standard Plus, Standard) you'll be in and your monthly premium.

Josh was approved for Preferred Plus and was sent his policy via DocuSign for review. He digitally signed the policy and submitted payment information. The following day his policy was approved and in force. From start to finish, it took about a month to get his policy in place.
My policy, on the other hand, was a pain to get approved for the quoted price of $25.11. My exam results revealed an elevated protein level in my urine. It was .01 over the allowed amount and it raised my policy to $65 a month instead of $25. That's $40 extra a month and $9,600 over the life of the policy. The reason my premium was raised so much is that high levels of protein in urine indicate kidney issues that could lead to kidney disease. I was not happy about it and did not accept the policy.

My doctor is a savage!
Instead, I had my primary physician refer me to a Nephrologist - a doctor who specializes in kidneys. I brought the lab results from the insurance company and he just laughed. He thought it was ridiculous that they raised my premium by that much for being .01 over their set limit and told me that my kidneys were within a normal range. We did some tests anyway, including a 24-hour urine collection and two different types of ultrasounds on my kidneys. The same conclusion was achieved; my protein levels are within normal range.

Next, I talked with Zander and told them I had seen a specialist who confirmed my levels were within normal range. They requested a letter from my doctor with specific wording on the protein/creatine ratio. The first letter he wrote up was not sufficient by the underwriter's standards and they requested another one that was more specific. At this point, my doctor told me he thought they were trying to get around insuring me. I still persisted and got another letter. This one was strongly worded. My doctor is a savage! Here's a snippet of the letter:
I believe Ms. Williams does not have kidney disease. Issuing her an insurance policy should be based on normal kidney function and absence of proteinuria. Or, to put it another way, it would be inappropriate to change her policy/premium based on kidney issues.
I emailed the letter to Zander who passed it along to the underwriter. After a few days, I received an email saying after reviewing the letter, the underwriter was prepared to reconsider the Preferred Plus class. It took close to a week and a half for them to reissue the policy. I signed the policy and submitted payment information. I am now insured!
VICTORYYYYYYYYYYYY!!!!

If your lab results come back with something you don't think is right, take the time to be seen by a doctor and fight it! It's worth it to put in a little more work to save money on your policy. You don't have to accept what they give you right away. It took around four months to get my policy in place, but it was well worth the wait.
FAQ
There was a lot of interest in my term life insurance post and many of you asked questions in the comments. Here are some of the FAQs:

Why should it be separate from an employer?
At any time you could quit, get laid off, or be fired from your job. Jobs are not guaranteed and neither is your health. Imagine that happening to you. Then trying to get life insurance and you find out you have a health issue you didn't know about making your insurance premium expensive or unavailable.
Can anyone recommend a company?
We went with Zander. It's the company Dave Ramsey recommends. They pair you with an insurance company that gives you the best premium for your health.
Did they tell you the physical requirements ahead of time?
They didn't tell me the physical requirements ahead of time. I'm sure you can ask them and they will provide some information. There are different classes of insurance that you fit into based on your health.
If you're single and have no kids I always thought it wasn't necessary?
Unless you have someone relying on your income.It's still necessary to have life insurance even if you're single with no kids. It may not be the full 10-12 times your income, but you should have a policy that will cover your debt and burial costs.

What if you have a huge bump in pay?
Contact your insurance company directly to work out options as everyone is different. From what I've read online, you would take out a new policy for the full amount. If your health hasn't changed, you can cancel your insurance policy once the new one is in place. If your health has changed and your premium goes up, you can take out a smaller policy to cover the difference you are short. Again, contact your insurance company as they will have the answer for your situation.
Do you pay them until you die?
No, term insurance is set for a number of years. Typically 20 to 30 years. The main takeaway is that you should be able to self insure yourself before the policy is up.
Do they have cash value?
Term life insurance does not have a cash value. You can read more about the difference between term and whole life insurance here.

Would Dave recommend additional insurance on top of the life insurance received through the military?
I was unable to find Dave's recommendation on it. Take a look at your current policy. If it does not cover non-military related deaths, I would get a term life insurance policy. Also, if you are close to getting out, get a term life insurance policy in place. From what I've read on military insurance is you can extend your coverage 120 days after separation.
I just don't get the term policy over whole. Each decade you get older your term policy payment is going to skyrocket. Am I missing something?
Payments for term life insurance stay the same the whole policy life. If you continue your insurance after the term (20-30 years), your price will increase. You can read more about the difference between term and whole life insurance here.
How was the term life insurance process for you? How much coverage do you have?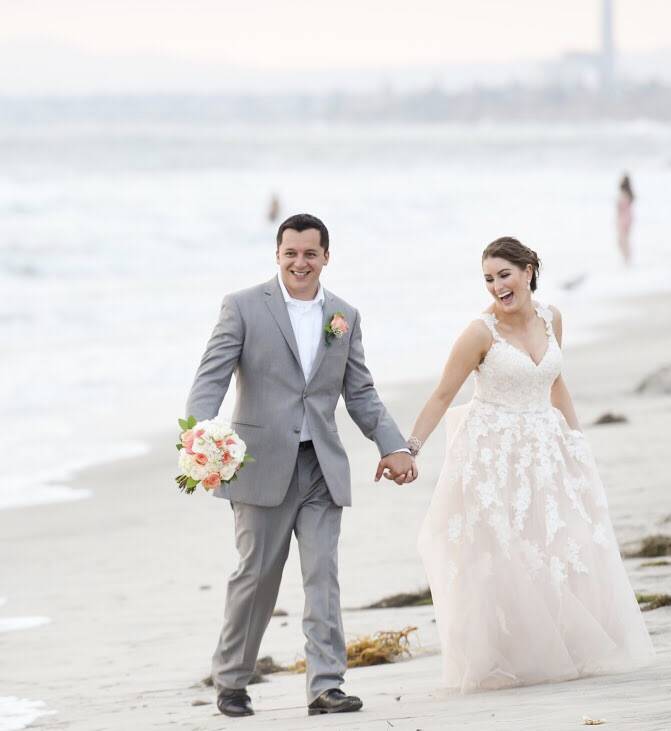 Amanda Williams is owner and founder of Debt Free In Sunny CA: A company inspiring financial literacy and debt free living. Josh and Amanda paid off $133,763 of debt in 3.7 years. She has built a dedicated, engaged, and loyal audience of thousands from the ground up. The #debtfreecommunity hashtag was created under Amanda's direction and has generated an online movement, bringing thousands together on a daily basis.